[ed: this was written for us by Jim's wife, Bo]
Hi Friends, 
We are coming up on the first anniversary of Jim's death. It is confusing times for all of us amidst a pandemic, one display after another of horrifying social injustice, and the ongoing assault on our democracy.
Yet ordinary things are happening too, birds are singing, the breeze is blowing, a full moon will rise in the sky tomorrow.
Please help me in remembering James Frederick Dowd and how he could hold all of it with wisdom, humor and action.
SHORT VERSION:
June 5th, 2019. Jim Died.
It's almost June 5th again.
We want to honor and celebrate Jim. 
At 8:45 PM EST we'll be Toasting Jim 
[We'll put a link up on the Clam, Jim's FB page and Caringbridge early evening June 5, 2020 so you can join us]
MEDIUM VERSION:
This is what the kids and I will do:
Friday, June 5, sunset is at 8:17 PM EST
At 8:30 PM, Rebecca, Treely, and I are going to have a brief private ritual near water 
We will light luminaria around 8:40 pm
We'll raise a glass (or more likely a water bottle) to the one and only Jim Dowd
Then our friend will play The Decemberists' Sons and Daughters on the bagpipe
Then we will spin some fire (think giant sparkler) as a symbolic act of untethering.
Then we will walk home .
I wish we could all be together in one place, warming each other in story and song.
But as we cannot gather in large groups here in Massachusetts, 
we'll each do our part wherever we are. 
Here's how to honor Jim's deathiversary.
Take these three elements:
Some kind of fire

Some kind of water
Find yourself a place that is meaningful. 
It could be on a beach, near a beach, by a water feature, standing over a cactus in a pot, or in front of your kitchen sink. Put the plug in and run the water.
Bring some fire into your life. Carefully.
A candle, a fire-pit, the damn weed you were trying to give to Jim to smoke (or perhaps you've got a newer stash), even the lighter you held in the air at that Grateful Dead show.
At 8:45 PM EST we'll be Toasting Jim [*We'll put a link up on the Clam, Jim's FB page and Caringbridge  in the early evening June 5, 2020 so you can join us]
Listen to Sons and Daughters 
That's it.
Beautiful or ironic as you choose.
IMPORTANT: If you live on Cape Ann
If you discover other Jim Dowd rememberers (Dowdists?), do a special social distance wave (or a fist-bump across the ethers) and go find a spot – with them in heart – but definitely physically away from them in a show of loving, scientific caring. 
ESPECIALLY since Rebecca just wrote THIS opinion piece.
EITHER WAY
Tune in for the toast by 8:45ish pm EST.   *check back! 
Or make one of your own and post it on Jim's FB page
You can provide your own version of Sons and Daughters
Or listen to ours.
Hey Bo, I get what you all are doing but what if I can't get to an idyllic mountain stream?
Yep. I hear you. 
My mom, who lives in a community that does not allow flame, has this very same challenge.
Her plan is to boil a pot of water on the stove and yell "DIRIGIBLE" as she fist pumps the air.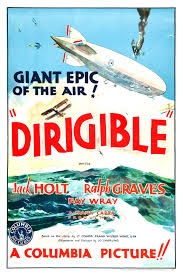 Well, actually she's found a lovely virtual image of a fire by a beach, but feel free to do the boiling water scenario.
VERY VERY LONG RAMBLING REFLECTION WITH BACKSTORY AND POTENTIAL THINGS TO DO IN THE FUTURE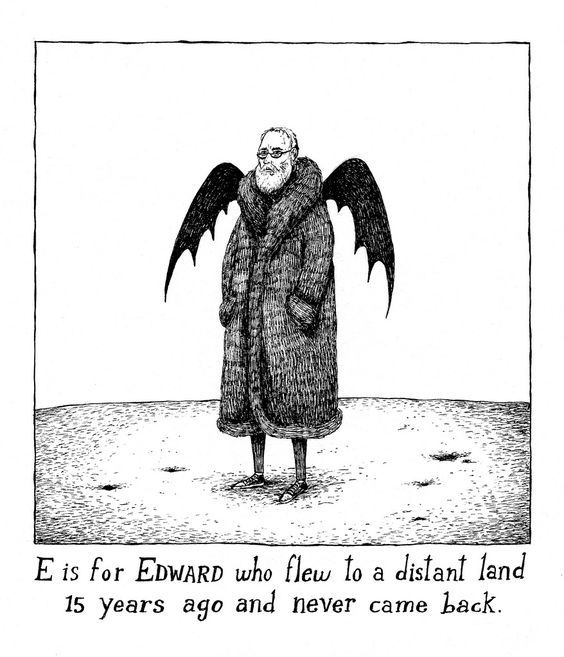 June 5th 2020 will be one trip around the sun since James Frederick Dowd took his last breath.
Crazy, right?!
Someone suggested I call this day Jim's "Angelversary".  I can tell you if Jim made a list of the top 10 things not to call the anniversary of his death. Angelversary would be at least number two.
I'm pretty sure the Edward Gorey angel had a thick yiddish accent, nu?
In Judaism we have a word for the anniversary of a death, it's a yahrzeit, it's yiddish and it translates to something like "year-time". 
Because  year + time. 
Which is really the same as anniversary which comes from annual + return.
Still I have been caught up in the idea of using this word that doesn't feel right.
I mean it should be fine. Anniversary. We have come back around to the time of year and there's nothing in it that says "the annual return to a happy day"  but since mostly in my life it's been used for joyous occasions,  saying "the Anniversary of Jim's death" feels a bit like bait and switch. 
Anniversary = happy, festive, celebratory
Death = Dead, no life, kaput. 
I feel tricked. 
So since Jim loved smushing two words to make one better word and "Angelversary" has been nixed, I will henceforth call this day JIm's deathiversary. My feeling? It's better to know up front.
So why am I caring so much about what this day is called?
I don't know
Way back in Pre Pandemic times, Clam Nation had been planning a big memorial celebration for Jim's first deathiversary. We were going to call it Jimapalooza.
A live Band, Video of Jim shooting Sir Patrick Stewart. Delicious beer. Powerpoints. (what's a memorial celebration without a few well curated slides?!) But the emergence of a novel zoonotic disease made it seem like a batty idea to bring a few hundred of Jim's loved ones together in a room.  Even if it was a very big room.
As restrictions and Covid-19 cases piled up I lost track of pretty much everything except how many rolls of TP were left.
How many toilet paper angels does it take to change a light bulb?
About three weeks ago it occurred to me Jim's deathiversary was going to arrive and I did not have a plan.
Sidenote: It's a weird thing to lose your spouse and get a pandemic.
Then some very fine people started gently asking how I was, if I had any ideas.
I didn't. Then I did.
Symbolism, things burning up, letting go, 
Ooooh,
I got the idea that the fire should be in the form of 100s of flaming flying lanterns leaving the earth individually but altogether. Those who could meet on Cape Ann would but Jim's people everywhere around the world could also light and send off (ecologically safe, of course) flaming lanterns into the moonlit sky. I started thinking maybe we could have someone play Sons and Daughters on the bagpipe.
We could livestream it from Flatrocks up in Lanesville
Or a beach. 
At sunset.
PROBLEM ONE: Flaming flying lanterns, even the ecologically safe ones, aren't really all that good for the environment or the fishies and even if they were, if you've ever spent time on the coast you know that the breeze during the day pretty much always blows people's umbrellas AWAY from the water and into the dunes and, according to our fire marshall, rooftops. 
So not that. 

I think it would have been fine but since my friend looked up the city codes and lighting those lanterns is illegal and we aren't supposed to be on the beach at night or gather in groups of more than ten, I said fine. No Flaming Floating Lanterns. 
Then life got busy for the living. 
The kids had things that required my help. The house had issues. The dog got diagnosed with a possible brain tumor.
Seriously. Let's just wait to discuss that another day
A week passed. Clamnation came to the rescue again.
Well what if we all lit luminaries instead. They stay on the ground.
Yessss, Perfect.
This is a solid alternative
Everyone can easily make a luminary!
All ya need is a paper lunch bag and some sand and a tea light and we'll all meet on the beach and…
That's when someone pointed out
PROBLEM TWO: 
And by someone I mean everyone in the virtual room. 
"Um Bo, We can't gather in groups over ten"
FUCK.
The idea of this day passing without some kind of connected honoring/celebration/global rant felt fucking awful. 
So much for my wish to be with all of you.
I would have sulked a bit more but Thisbee having just been diagnosed with vestibular disequilibrium syndrome and her massive wobbliness made it seem like a bad time for me to get off balance. But hell if watching your dog veer to the left and then overcorrect doesn't remind you of watching your beloved husband try to walk from the living room straight into a wall.
So yet another new plan was made and now we have:
TAH-DAH!
An OYO deathiversary celebration. Just in time for FRIDAY, JUNE 5th.
OYO is On Your Own.
This is a favorite Outward Bound tradition that Jim and I carried forward. 
It means dinner won't be served, you have to go to the fridge and look for whatever is available.
Be resourceful.
Clean up after yourself.
In this case I think you'll find
FIRE, WATER and SONS AND DAUGHTERS 
And I know you won't leave a trace if you go to some special place.
(rhyming was incidental, not intentional, but hey.)
So here we are.
We've made this circle round the sun without Jim and the only thing you really need to do to honor him is to be your best self.
But if you want to create some fire, near some water, 
By land, by sea, by dirigible
We'll gladly leave our tracks untraceable 
Maybe not near you. 
But with you.
————————–