Greetings, Clampatriots,
It's 4am in a place I don't understand. I assume you are as well. It's raw here, and as someone who's endured a fair share of tragedy in my life, the only thing I'm sure of at this point is this awful feeling won't last. Humans are resilient as fuck, especially when pressed, and in the end all of us will scar over, readjust and move on.
So, right now, at our most raw and unguarded, let's make good use of this.
We're in undiscovered country. I honestly believe even Trump didn't know this would happen. In some weird way, he's stuck here with the rest of us, like some crazy Stockholm situation where the hostage takers and the hostages find common ground in their insane shared reality.
What matters, the only thing that matters from this point on, is character.
Ask yourself: Are you a good person? Am I? Honestly, I can say, "Not as good as I want to be." And, more to the point, "Not as good as I'm going to need to be." I'm going to have to get better. So are we all. Times like these are going to call on us all to sacrifice, to put aside pettiness and quick-hit satisfaction. It's going to be a long four years. And even beyond, who knows? Certainly the damage will linger for generations, the election alone was destructive enough.
Here's what I know we're going to need to do:
Defend democracy Part of that will be accepting this outcome. People voted. This is what they wanted. It's a democracy. If we ever want this undone, we need to accept it was a fair result.
Protect the vulnerable If you're like me you probably assumed the progress of time meant incrementally more rights and protections for everyone. Nope- there are leaps backward. We're going to need to circle around those whom this decision directly threatens.
Build bridges And in some cases, re-build. There is no room for grudges, accusations or recriminations. Bubbles need to go. Again, what matter is character, not team. Good people of any persuasion are not going to let folks get hurt unless they themselves feel threatened. Find those good people. Remind them they are good.
Old guard, step aside The system is not working, it has catastrophically failed. Time to start handing stuff over to the next generation.
Hold accountable From here on, everyone is on notice. The question from 11/9/2016 going forward will be: Which direction did you take? Those that choose the wrong path will bear that mark for the rest of their lives.
Will you indulge me in one favor before we get out there and try and put this thing back together?
From here on out I believe we have to be careful about what we put in our brains. I feel like we've been feeding ourselves on a steady diet of anti-heroes, "gritty re-boots" and dark takes for years now, from The Sopranos to The Wire, to Breaking Bad to increasingly bleak Batman movies taking place in a universe where it's apparently always nighttime and raining. We don't need that shit anymore- start feeding yourself some optimism. Watch some Star Trek, some LOTR, read some Dickens. Re-read the Harry Potter series. Start retraining your consciousness that the good guys win after they've been tested. That's the script you're going to be reading from for the next few years.  Get a handle on it.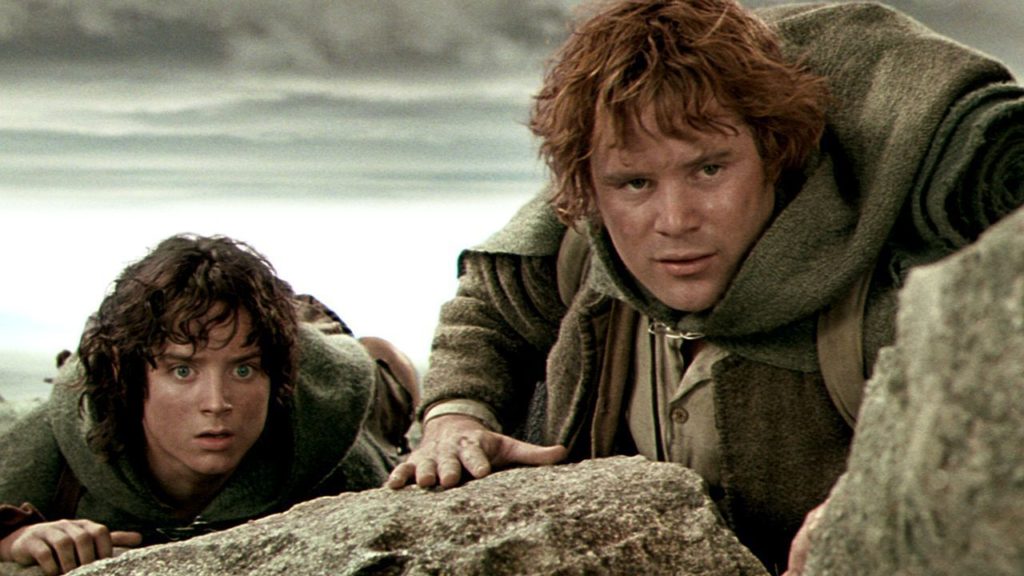 "It's like in the great stories, Mr. Frodo. The ones that really mattered. Full of darkness and danger they were. And sometimes you didn't want to know the end… because how could the end be happy? How could the world go back to the way it was when so much bad had happened? But in the end, it's only a passing thing… this shadow. Even darkness must pass."
We're all Hobbits now, motherfuckers.