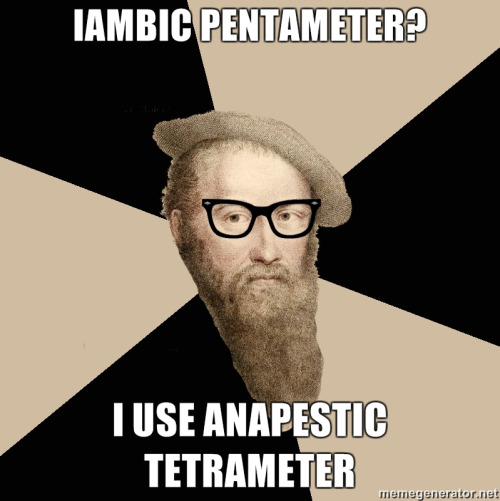 Stopping by the Woods on a Snowy Evening to Vomit PBR into a Bush
Do Not Go Gentle into that Good Night Without a Double-Breasted Peacoat.
I Know Why The Caged Bird Tattoo Sings
Do Not Stand at my 5th Floor Bed-Stuy Walkup and Weep
No Man's Mustache is an Island
All That is Gold Feather Earrings Does Not Glitter
Oh Captain Hat! My Captain Hat!
"In Flanders Field" Check-in on Foursquare