If you hadn't noticed by the incessant commercials and the fact that it gets dark at 2:45 PM, the holiday season is upon us. And unless you live under some kind of overturned fishing vessel, conversing only with passing whales, you know that the holiday season can be the toughest for families already struggling financially.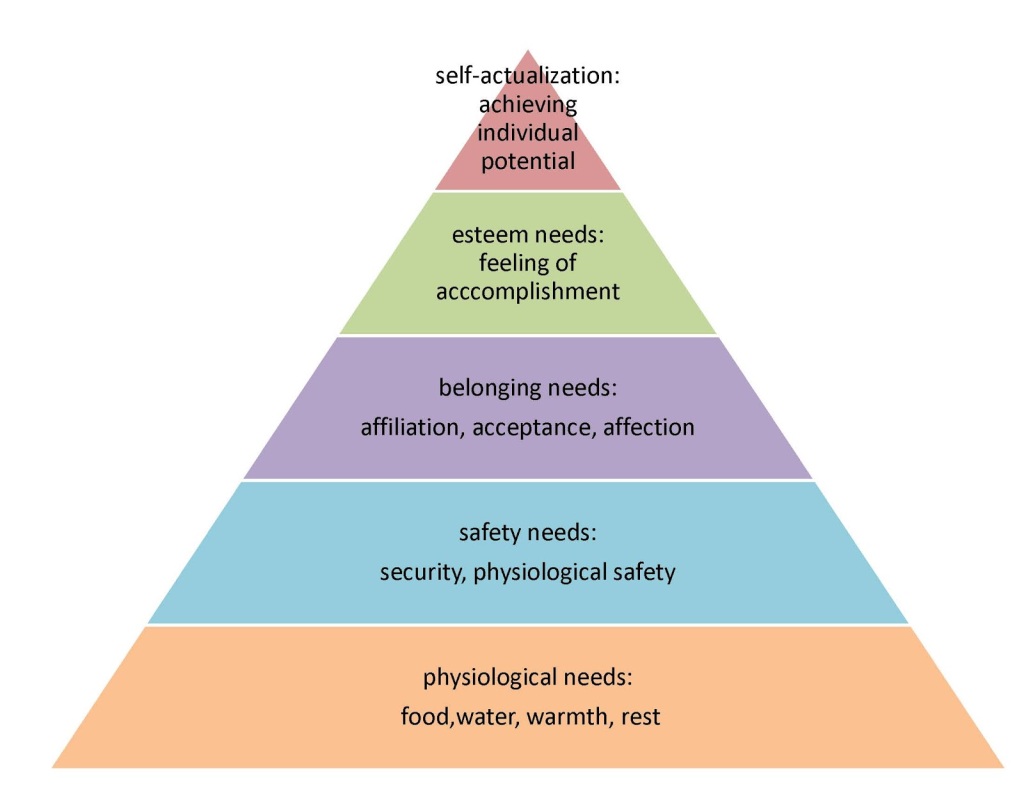 The above is Maslow's Hierarchy of Needs, which you may remember from your Marketing 101 class Freshman year. The basic premise is that higher levels of the pyramid can't be reached without satisfying the lower levels first. So without food, nothing happens. A family without food security can't even begin to advance until that need is met. There is also a Maslow's New Hierarchy of Needs for Clamtributors, which is below.
 Let's be honest: food is the pretty much the best thing ever.
So with that in mind, we all need to give a huge high-five to the folks at Open Door. I took a trip over there (don't worry, they had wifi) and sat down with Julie Lafontaine, the executive director, to talk about their holiday programs and all the awesome they're doing for the community. Hint: it's a lot of awesome. Like a few dump trucks full of awesome straight from the awesome quarry.
First of all, something like one in six residents of Cape Ann is served by the Open Door. And the people who receive services may not be who you think. Julie says she asks her teenage interns who they think visits the food pantry, and most assume it's the homeless. However, they are surprised to learn that many clients are holding down multiple jobs to make ends meet, having had their hours reduced or losing their job altogether. They're trying to hold on to their mortgages and car payments. And again – without food, you can't even think about looking for a higher-paying job. Even more enlightening is that the majority of clients don't use the food pantry as often as they are allowed to, instead coming once a month. For so many families, the pantry is a safety net – or more like a safety trampoline that helps them bounce back (That is the first time the words "safety" and "trampoline" have ever been put next to each other, by the way).
The Open Door doesn't just serve meals in-house and provide a food pantry – they have a whole range of sweet-ass services they provide to the community. There's summer meals for kids – providing lunch for kids who relied on school lunches for a square meal. There's an after-school supper at Veteran's School. They run mobile markets full of fresh produce out of schools and assisted living centers. They offer nutrition-specific boxes for clients who have medical issues as well as food stamp advocacy. And they also have a garden out back!
They also do a heck of a lot for the holiday season.
This upcoming Saturday is their "Super Saturday", where they plan to distribute hundreds of baskets with a turkey, potatoes, stuffing, cranberry sauce, apples, and vegetables to families who have signed up for the program. They give out about 1,000 of these baskets for Thanksgiving, and do about 800 more around Christmas as well. It's such a large program that they're putting a 20×40′ tent in their front parking lot and setting up out there. I mean, that's a pretty big freakin' tent.
Also on Saturday, they're running a Holiday food drive from 9AM-3PM at Market Basket, Stop and Shop, and the Eastern Ave Shaws. Ann-Margaret Ferrante, Bruce Tarr, and North Shore 104.9 will be there. The items that are most needed are staples like tuna, peanut butter, cereal, and 100% juice.
Monday, Tuesday and Wednesday they'll be distributing for the holidays. The turkey baskets ensure that families who want the traditional family Thanksgiving at home can have it. They also pair up with other agencies like the American Legion, North Shore Health Project, Wellspring, and Action to provide food for those agencies to cook and serve holiday meals at their locations or deliver to members of the community.
So pretty much what I'm saying is that Open Door is pretty badass, and they do so much for our community. If you're shopping, get a few staples for their food drive. Or, donate on their page.